Today we got an awesome blizzard!
I got to leave work early
This called for a celebration
+ Bake up some chocolate chip cookies +
::::::: using a Nestle Toll House recipe...with a few tricks* up my sleeve :::::::::::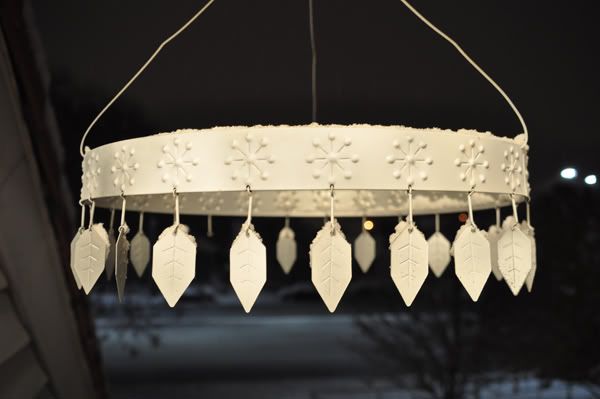 It was so cold I could see my breath.....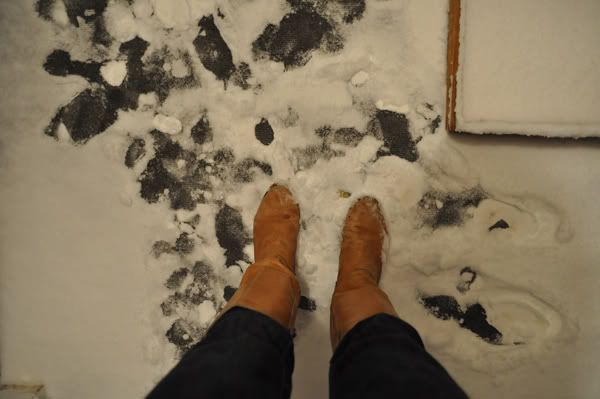 I have been using this recipe for 8+ years....has yet to fail me. :)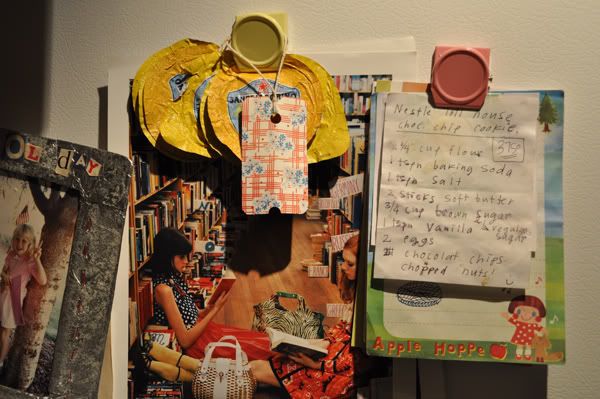 2 1/4 cup flour
1 tspn baking soda
1 tspn salt
2 sticks of ROOM TEMP. BUTTER
3/4 cup of BROWN & WHITE sugar
1 tspn vanilla
2 eggs
chocolate chips [jumbo preffered]
walnuts
----------------------------------
my *secret trick:
make sure the butter is soft but firm...
mix EVERYTHING but flour together. mix it good. mix it for more than 4 min. SERIOUSLY!
then add the flour in slooooooooowly...but add 1/4 MORE after the 2 1/4
hand mix in chocolate chips & walnuts
then dollop the cookie dough on to sheets with spoons..do not form with hands
bake at 375 degrees for 8 min! 1 min before taking out, sprinkle some SEA SALT on top of
the cookies. voila! You now have the one of thee best chocolate chip cookies EVER!!!!!!
p.s. this is what I was listening to over and over while baking tonight...